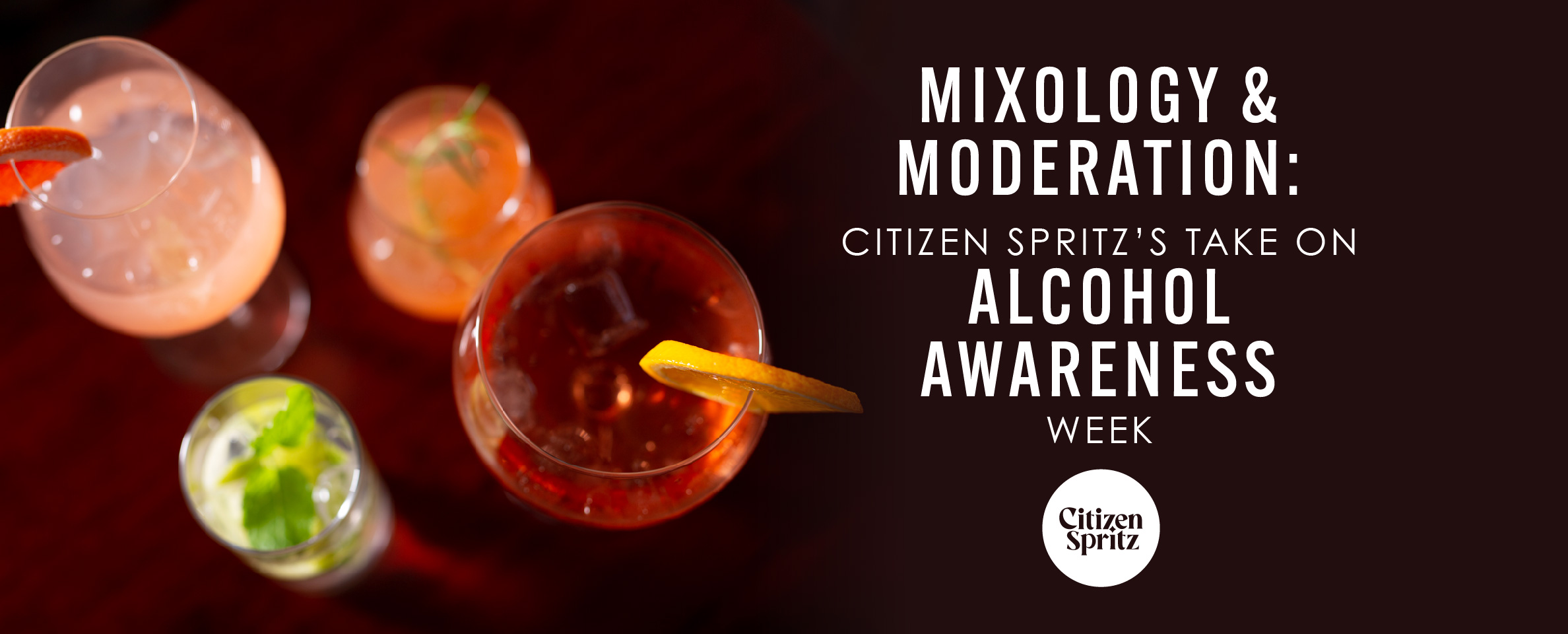 Mixology and Moderation: Citizen Spritz's Take on Alcohol Awareness Week
Alcohol Awareness Week, run by Alcohol Change UK, runs from the 3rd to the 9th of July – and this year's theme is "Alcohol and Cost." The week aims to raise awareness of the harm caused by alcohol and the social and personal costs associated with it. Citizen Spritz fully supports this aim to drink in moderation, which is one of the main drivers behind the launch of our range of non alcoholic spritz.
Understanding Alcohol Awareness Week
Alcohol Change UK's aim for Alcohol Awareness Week is to get us all thinking about drinking and how we can help end serious alcohol harm in the UK. This year's theme is based on the statistic that alcohol-related harm costs society around £21 billion each year in terms of the costs associated with lost productivity at work, crime, the NHS, and deaths. There are also personal costs related to rising levels of physical and mental health issues caused by harmful drinking.
There are things we can do to reduce these costs, though. We can change our drinking habits to save money and lives. Don't get us wrong; we love a tipple here at Citizen Spritz, but we don't like the hangovers that often go with it. We wanted to drink a little less, but we couldn't find anything on the market that was as flavoursome as our favourite alcoholic drinks – so we decided to develop our own non alcoholic drinks!
Citizen Spritz's Approach to Alcohol Awareness
There are plenty of alcohol free mocktails and non alcoholic spirits out there, but we felt that many relied a little too heavily on sugar to give flavour – and we didn't find that satisfying. We wanted something delicious, with a real depth of flavour, that would help us to drink alcohol a little less.
We drew on our food development backgrounds to create a refreshing alcohol free spritz, using natural plant compounds and extracts to make a drink with a similar flavour to Italian Prosecco. Our launch range includes Bitter Orange, Cool Lime, Pink Grapefruit and Passion Fruit, all of which use high-quality ingredients that give you the complexity and taste profiles usually only found in alcoholic drinks.
One of our favourite sayings is "Everything in moderation, including moderation." While we enjoy a glass or two of alcohol, we also encourage responsible consumption with our range of tasty and delicious no alcohol spritzes designed to help you reduce your alcohol intake.
Embracing Responsible Drinking Habits
In our "Sober Revolution" post, we discuss the benefits of moderation and responsible drinking, including the impact that alcohol has on your mental health. We also give some tips on practising moderation at social events and offer alternatives and suggestions to help you reduce alcohol consumption.
Alcohol Awareness Week is a fantastic initiative, and we encourage everyone to embrace responsible drinking habits beyond the week itself. Please explore our website for non alcoholic spritz recipes and resources, and why not order our sampler pack to investigate which flavour spritz you like the best?
CITIZEN SPRITZ. MAKING EVERYDAY MODERATION EASY.