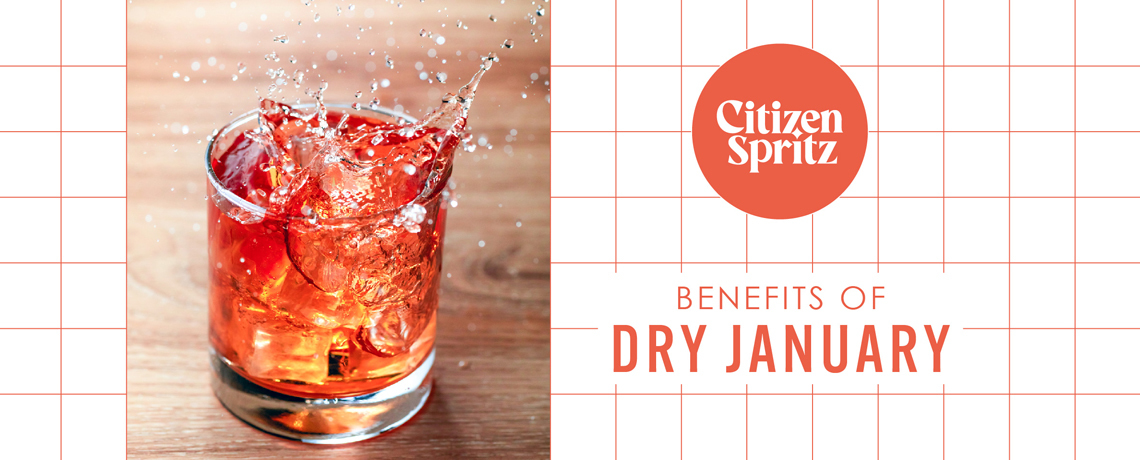 Benefits of Dry January
According to Alcohol Change UK, an estimated one in seven of all UK adults – around 7.9 million people – gave up alcohol in January 2022. But how exactly do these abstinence periods affect our long-term health? Nutritionist Kate Cook explores the potential benefits of cutting down on alcohol.
#1 MAY INCREASE THE FEELING OF WELLBEING
For many of us, a glass of wine can help us relax at the end of a long day, but, in reality, "alcohol actually robs us of the very nutrients that can regulate our moods, stress, and pressure", says Nutritionist Kate Cook.
Repeated consumption of alcohol can interfere with fat-soluble vitamins such as Vitamin A, D, E, and K, as well as the B Vitamins, which support the nervous system, including stress. 
#2 MAY HELP MANAGE SYMPTOMS OF MENOPAUSE
According to Kate, alcohol can exaggerate menopause symptoms, such as weight gain, since the liver, where hormones are processed, has to work harder.
"After menopause, oestrogen levels fall, and an enzyme called Aldh1a, which is suppressed by oestrogen, converts alcohol to fat, encouraging our body to gain weight, especially around the waist", explains Kate.
Replacing the nightly alcohol reward with non-alcoholic alternatives may help give our liver a break, which helps weight management and other menopause symptoms such as hot flushes.
#3 MAY HELP MANAGE GLUCOSE LEVELS
Alcohol impairs the working of glucagon, the hormone that works to elevate blood glucose levels naturally and breaks down body fat.
The body registers alcohol as a poison, and the liver prioritises getting rid of it before doing many other jobs. This means that maintaining blood glucose levels becomes less of a priority. The blood sugar becomes unstable and encourages us to snack and eat, even if not truly hungry.
"Alcohol can give you the munchies," says Kate. "Cutting down or swapping to an alcohol-free drink alongside some olives can help curb the munchies and give the feeling of end-of-day reward.
Citizen Spritz's range of non-alcohol instant spritz mixes includes Pink Grapefruit, Passion Fruit, Cool Lime, and Bitter Orange to help you make practising moderation flavourful and effortless.
CITIZEN SPRITZ. MAKING EVERYDAY MODERATION EASY.