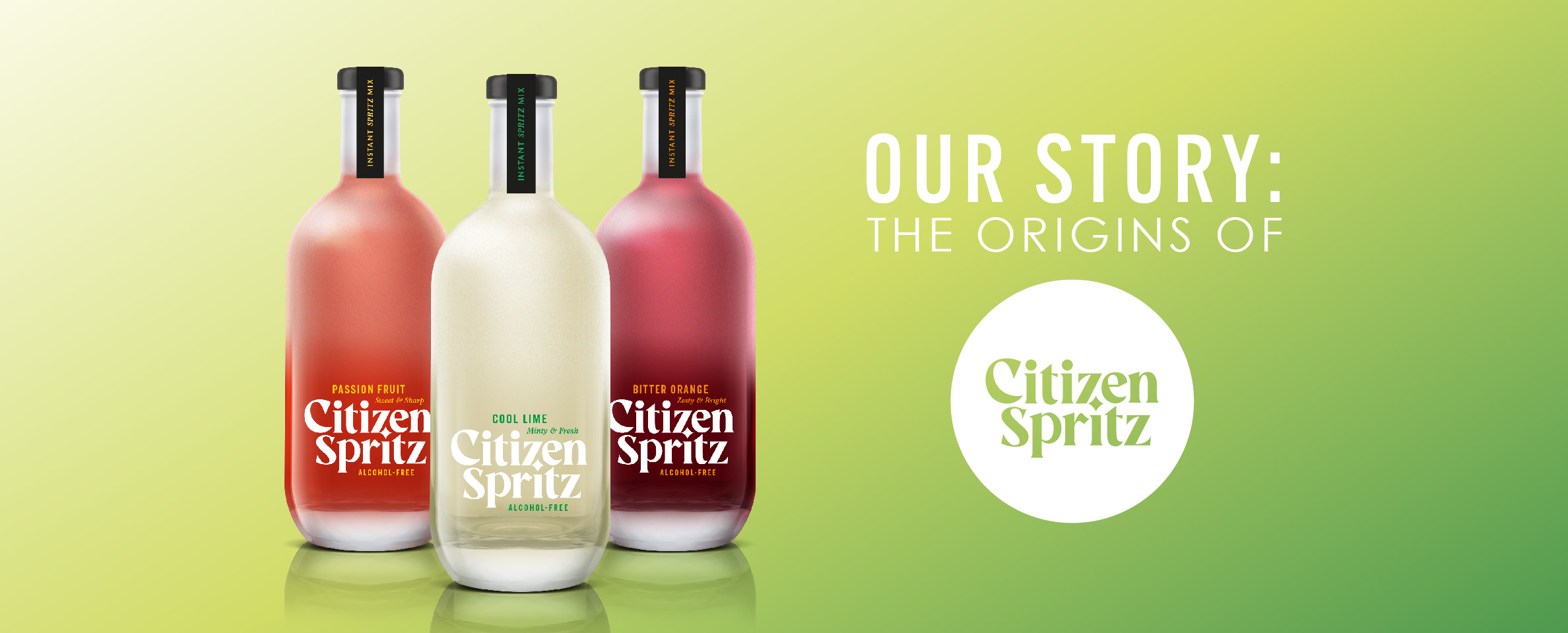 Our story: The origins of Citizen Spritz
All of the flavour with none of the compromise.
After trying many of the existing mocktails and non-alcohol spirits on the market, the co-founders of Citizen Spritz, Mark and Mike, knew they wanted something more satisfying. They weren't trying to give up alcohol completely; they just wanted something delicious to help them to drink a little less.
Great taste with a tingle.
Moving away from the traditional sickly sweet drink with no depth of flavour, they drew on the food and drink development backgrounds to develop a refreshing drink to enjoy as an alternative to alcohol. Instead of just removing the alcohol from existing spirits, they worked from the ground up, blending natural plant compounds and extracts to create a flavour almost indistinguishable from authentic Italian Prosecco.
No alcohol spritz with complexity and taste.
Taking the original non-alcohol spritz flavour and adding over 40 natural ingredients has helped Mark and Mike develop a range of instant spritz with the complexity and taste profiles usually only found in alcoholic drinks.
The first spritz in the range is Bitter Orange, a blend of bitter orange oils, rhubarb, herbs and botanicals to give a flavour reminiscent of the famous Aperol Spritz. The range also includes Cool Lime instant spritz (reminiscent of a mojito with pressed lime oils, mint and notes of rum), Pink Grapefruit (with ruby grapefruit juice), and Passion Fruit (mixing natural passion fruit with orange juice).
Innovative and satisfying.
Instead of relying on sugar to give you the flavour, Citizen Spritz has created a whole new category of drinks that are not only low in calories and sugar but also zero alcohol.
Savour alone or with friends.
Citizen Spritz's sophisticated and refreshing drink is designed to be savoured alone when the work day is done or to enjoy with friends to extend the night. It is quick to make; add 25ml of any of the spritz ranges plus 175ml of cold sparkling water and enjoy a deliciously satisfying drink that isn't full of sugar.
Everything is in moderation, including moderation.
Mark and Mike and their partners Lou and Lys have created an innovative range of instant spritz mixes to help you reduce your alcohol intake while allowing you to still enjoy the complex and deep flavour normally associated with your favourite alcoholic drink.
You can drink Citizen Spritz all night without feeling like you have missed out and wake up without a headache, ready to enjoy the day.
Making everyday moderation easy.