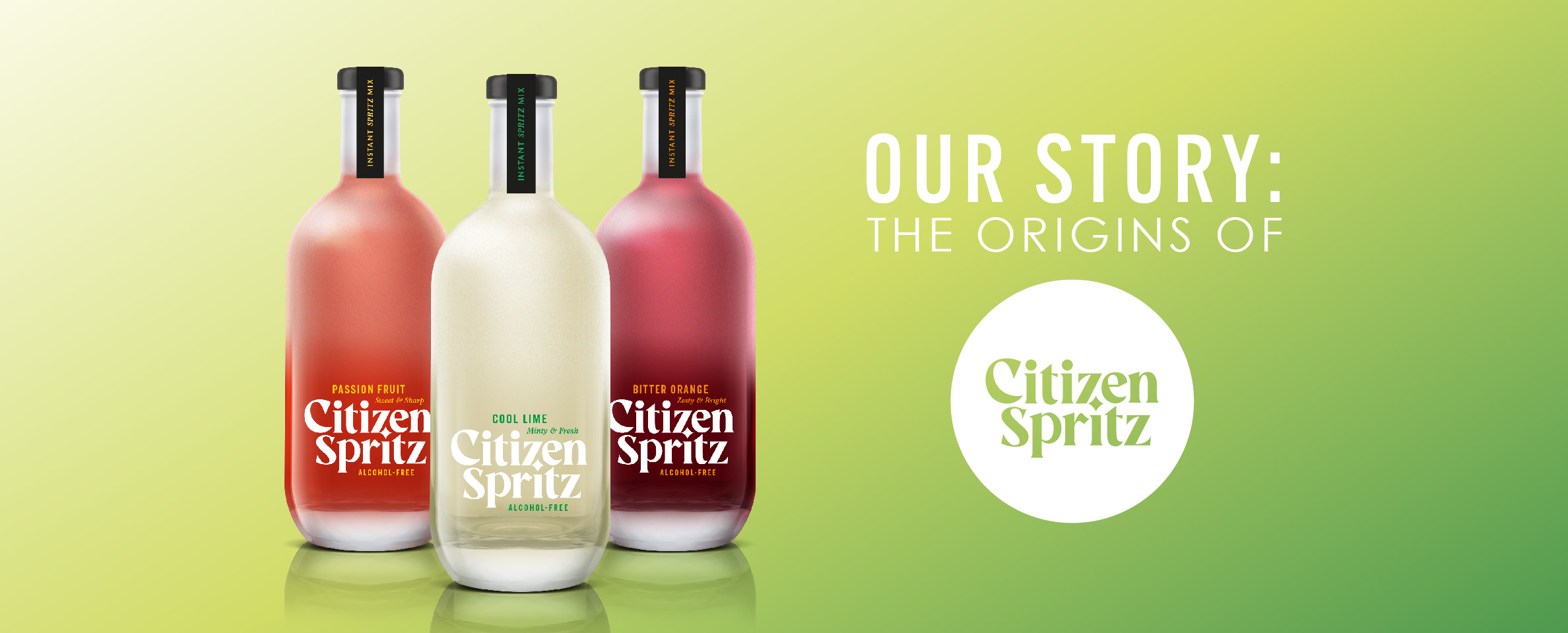 Our Story: The Origins of Citizen Spritz
Citizen Spritz: Crafting the Perfect Non-Alcoholic Spritz Experience
Introducing Citizen Spritz: Where Flavor Meets Wellness.
Meet the minds behind the deliciously satisfying revolution in non-alcoholic spritz, Mark and Mike, the co-founders of Citizen Spritz. Dissatisfied with the mundane offerings of mocktails and non alcoholic drinks on the market, they embarked on a journey to create something extraordinary. Their mission? To provide an alternative for those seeking a flavorful, alcohol free choice without compromising taste.
A Flavourful Revolution.
Unlike the overly sweet and one-dimensional drinks you've encountered, Mark and Mike harnessed their extensive food and drink development expertise to craft an exceptional aperitivo that could stand toe-to-toe with its alcoholic counterparts. Rather than merely stripping alcohol from existing spirits, they took a ground-up approach, skillfully blending natural plant compounds and extracts to conjure a taste that rivals authentic Italian Prosecco.
Complexity Meets Flavor.
Building upon the foundation of a non-alcoholic spritz, Mark and Mike infused over 40 natural ingredients, unlocking complexity and depth of taste typically reserved for alcoholic beverages.
Discover the first gem in our lineup: Bitter Orange, a masterful blend of bitter orange oils, rhubarb, herbs, and botanicals reminiscent of the famed Aperol Spritz. Our collection also features Cool Lime (evoking a mojito with hints of pressed lime oils, mint, and a touch of rum), Pink Grapefruit (crafted with ruby grapefruit juice), and Passion Fruit (a fusion of natural passion fruit and orange juice).
Innovation Meets Satisfaction.
Citizen Spritz has broken free from the reliance on sugar, pioneering a new category of non-alcoholic drinks that are not only low in calories and sugar but also entirely alcohol free.
Sip Alone or with Friends.
Our sophisticated and refreshing beverages are designed to be savoured as a nightcap after a long day's work or enjoyed with friends to extend the evening. Preparing a Citizen Spritz is quick and easy: mix 25ml of your choice from our spritz range with 175ml of cold sparkling water, and savour a delectably satisfying drink that isn't overloaded with sugar.
Balancing the Scale.
Mark, Mike, and their partners, Lou and Lys, have crafted an innovative range of non alcoholic spritz blends to help you reduce your alcohol intake without sacrificing the complex and rich flavours you love in your favourite alcoholic beverages.
With Citizen Spritz, you can enjoy an entire evening without missing out and wake up the next day without the dreaded headache, ready to embrace a new day.
Experience the Art of Everyday Moderation with Citizen Spritz.